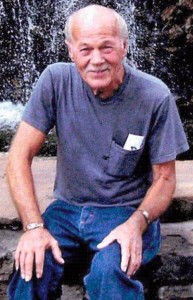 Funeral Services for Marvin Smith Lloyd, age 77, of Rusk will be held Friday, April 29, 2022 at 2 p.m. at the Boren-Conner Funeral Home Chapel in Jacksonville with Bro. Don Copeland and Bro. Kevin Gentry officiating. Burial will follow at Rocky Springs Cemetery.
Marvin Lloyd was born September 26, 1944, in Pasadena, Texas to Lester and Ottis Langston Lloyd. He had worked as an electrician at Rusk State Hospital. He passed away in Jacksonville on April 24. 2022 at the age of 77.
Marvin was preceded in death by his parents, Lester and Ottis Lloyd, sister, Janiece Casbeer, brothers, Travis and Donald Ray Lloyd and a son, Kevin Golden.
Marvin is survived by his wife, Brinda Rayborn Lloyd of Rusk, son, Marvin Don Lloyd of Rusk, steps sons, DeWayne Golden of Porter and Terry Golden of Spring, daughter, Sharon Smith of Mesquite, sisters, Dwana Jackson of Marietta, GA, and Bettie DeLuna of Dallas, borther, Wayne Lloyd of Rusk, sisters-in-law, Elizabeth Lloyd of Gun Barrell City and Rhonda Monakino of Apple Springs, brothers-in-law, Rodney Rayborn and Gary Rayborn, 12 grandchildren and 3 great grandchildren.
Pallbearers will be Rodney Rayborn, Travis Mitchell Lloyd, Joe Begs, Bill Coleman, Bradley Harvey and Trevor Golden.
Visitation will be Thursday evening from 6 p.m. to 8 p.m. at Boren-Conner Funeral Home, Jacksonville.