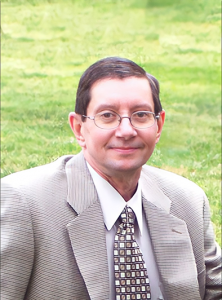 Michael "Mike" Lawrence Baker, 69, of Tyler, Texas passed away peacefully on April 17, 2022 after battling a long illness, surrounded by his family and loved ones. Mike grew up in Austin, Texas.
He was a successful engineer as an employee and as a consultant for many years. Music was his passion for most of his life and led him to be a music director at Tyler Unity Church and then University Christian. Later in life, he became an award-winning photographer. He enjoyed sports of all kinds – football, baseball, golf, and even bowling! He also donated his time and energy to his community. He volunteered with Meals on Wheels and would drive around the neighborhood looking for pets that had escaped their homes so he could return them.
Mike was predeceased by his father Lawrence Baker. He is survived by his mother Evelyn Baker; his daughter Michele Lively, her husband James, grandkids Jared, Kim, Bridget, Daniel, Stephanie and Nichole and two great grandchildren; daughter Shana Kaiser, her husband Russell and grandson Ian Knox; brother Tim Baker, his wife Amy; brother Steve, his wife Martha, and two nieces and two nephews; longtime friend BJ Hornbostel, her daughter Laura Vonn, and granddaughter Amy Meyer.
Mike requested a celebration of life be held in his honor as opposed to traditional funeral services. Details will be shared at a later time.