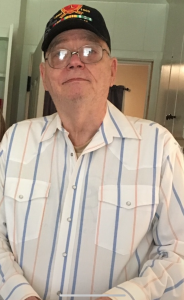 Thomas Allen Massey Sr was born March 19, 1949 in Sweetwater, Tx to Billie John Massey & Betty Lee Hector. He passed away in Tyler,Tx on April 25, 2022. He worked many different jobs in his life. From truck driving to prison guard, but his favorite of them all was Dairy Farming. He coowned 300 head of Holstien in Big Sandy, Tx. When Thomas wasnt working, he loved going fishing and playing the train game on his computer. He really loved spending time with his family. Thomas was a proud Marine core Veteran of Vietnam Platoon 1/9 The Walking Dead. He was a POW and last of his platoon that survived.

He is preceeded in death by his parents Billie Massey and Betty Hector and brother Billie Richard Massey.

He is survived by his sister Rhonda Gage, sons John Lloyd Massey , Thomas Allen Massey, Jr , Andy Massey and adopted son Christian Michael Massey. Daughters Sherry Ann Massey, Kimberly Massey, Jennifer Truffonstedt, and Brandy Dawn Massey.

He was PawPaw to 35 grandchildren and 37 great grandchildren. Numerous cousins, nieces , and nephews.