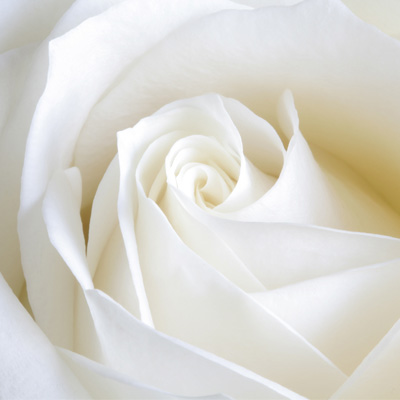 A Memorial Service for Dr. McCall will be held on February 13, 2021 at 11 AM in the old Sanctuary of Green Acres Baptist Church located at 1607 Troup Hwy., Tyler TX 75701
Thomas Screvin McCall, Th.D, noted Tyler area Theologian, passed into immortality on January 28, 2021, at the age of 84. Dr. McCall was an eschatological scholar, having authored or co-authored 10 books and numerous theological articles. Although he passed quietly at Hospice in Tyler, TX, his desired storybook ending would have occurred in the land of Israel, being raptured home with the Saints. He made 27 trips to the Holy Land, most often leading tours or pilgrimages. He was probably most happy when sharing his vast knowledge while on these tours or teaching and mentoring the numerous attendees of his bible classes.
Dr. McCall was born in Dallas, TX on September 1, 1936 to John D. and Hazel (Bradfield) McCall. He was a Highland Park Scottie, graduating in 1953. He was a man of letters, receiving his BA (Plan Two Major) from The University of Texas at Austin in 1957, Bachelor of Divinity in 1961 and his Master of Theology in 1962, both of these were received at Talbot School of Theology located at La Mirada, CA. He completed his education at Dallas Theological Seminary In 1965, earning a Doctor of Theology Degree.
The hand of providence is indeed an interesting thing. One might ask, "How does a Highland Park Scottie and a soon to be tea sipper become involved in Jewish Evangelism". Well, it really all began when a skinny young nursing student, Carolyn Wilson, was walking down an Austin street and was hailed by a woman from her porch, "Aren't you a nursing student"? "Why yes" was the reply. Carolyn could tell that the woman had some infirmities, so when she was asked if she could go to the store for her, it didn't totally surprise her. But still, why did this woman pick her out of all of the other students walking up and down her street? It turns out that her husband was Harry Marko, M.D. a Jewish Lithuanian immigrant who entered the U.S. through New York and had encountered a street evangelist handing out tracts which were created by the American Board of Missions to the Jews. So now you can begin to connect the dots. Carolyn befriended Mrs. Marko and then met Dr. Marko who was now a missionary doing Jewish evangelism in Austin for ABMJ. Through this chance encounter Tom McCall met the Markos' and through Dr. Marko, was introduced to Jewish evangelism and the ABMJ. Move a little bit forward to 1957 and 1958. Dr. McCall had graduated U.T. and was engaged to marry Carolyn, but they would have to wait until the summer of '58 for her to graduate nursing school before they could marry. As a young man, he was interested in some adventure, while at the same time looking for the next clue that would further unlock his upcoming ministerial path. He spent time in the summer of '57 in England working as a counselor at a Church of England (Anglican) youth camp. Next, he spent time at Colorado's Glen Eyrie Conference Center, which is the home of The Navigators. While there he would receive that next clue. He was invited to attend a conference in Denver where Charles Feinberg was speaking. This encounter forever more cemented the ministerial direction he was looking for. He got to spend some time with Feinberg and asked him about Romans 9, 10 and 11. Dr. Feinberg was able to recite these passages by memory and unravel the meaning in such a way that so impressed the young Tom McCall that he decided to enroll at Talbot School of Theology and study under the tutelage of this magnificent scholar. Later that year in December of 1958, taking the suggestion of Dr. Feinberg, Tom McCall was ordained to preach the Gospel by Dr. W.A. Criswell and the Deacons of First Baptist Church, Dallas, TX.
Thus began a 25 year ministry with ABMJ, serving as Southwest Regional Director and later as ABMJ Conference Director. While in Dallas Dr. McCall was also an adjunct Professor affiliated with Dallas Baptist University and participated in their prison ministry, teaching classes at the Penitentiary located at Seagoville, TX.
In 1989 Dr. McCall moved with his wife Carolyn to Tyler, TX. Carolyn was born in Bullard, TX, so this was like going home for her. Dr. McCall was a licensed Realtor and became a Certified Residential Appraiser while still in Dallas. He was picked up by Troy – Nichols Mortgage Co. to be their staff appraiser for a number of years before striking out on his own. By this time they had moved to the Bullard area, where he had a home office, out of which he performed appraisals until health issues prevented him from being able to get around.
In the 1990's, as word got around that within the Tyler area there resided a very capable Bible Teacher, study classes formed up and that resurrected his ministry efforts. He had already created Living Programs Foundation while in Dallas. While in East Texas, he started the "School of Tyrannus". This effort provided non-accredited college level study courses for students. There is to this day, a vast video library of study material available on you-tube under Tom McCall Ministries or you can Google Tom McCall or Zola Levitt and you will find all of his publications. At the peak of his ministry you could always find the current edition of "Biblical Archeological Review" somewhere close by. This was his go to publication which he used to keep up with events and discoveries in the Holy Land.
Left to mourn the loss of this beloved member of his community are his wife Carolyn S. Wilson McCall, his son T. Kevin McCall and wife, Kimberly, daughter Carol K. Boone, grandchildren Laura and John and Great grandsons Clayton and Judah. Dr. McCall has one surviving sibling, that being John D. McCall, Jr.
Tom McCall will be remembered as a fun loving jolly old soul whose earthly body gave out but his mind never wavered.